Accessibility statement
Skip to products grid selection
Skip to search filter criterias
Skip to sort by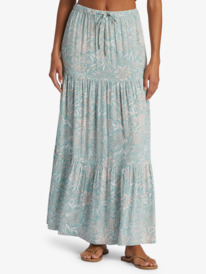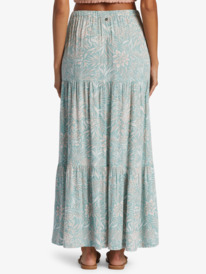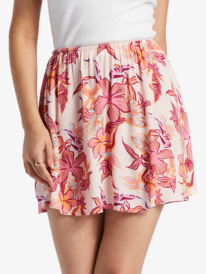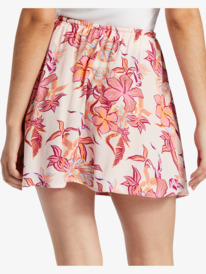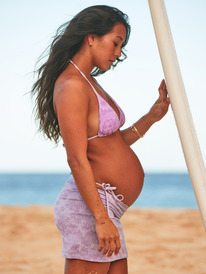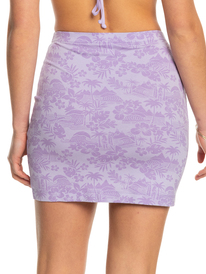 Skirts for Girls & Women - Maxi
You know what will spice up your daily wardrobe? A skirt. Skirts are perfect for any occasion; they can be dressed up or dressed down depending on what you pair them with, making them a versatile go-to staple in every woman's wardrobe. At ROXY, we aim to design clothing that you will enjoy wearing, and that will keep you looking and feeling great through whatever adventures come your way. Our collection of skirts for women features a variety of lengths, materials, and styles that can be worn for a wide range of occasions. Choose sleeker, classier styles to dress up your style, or basic styles to keep things casual. Skirts are often regarded as an article of clothing that can only be worn when trying to look fancy. We're here to tell you that is no longer the case! There are tons of fabulous skirts for women that are equally as comfortable and casual as a pair of shorts or pants, but they still manage to give your outfit some extra feminine flair. If you've been wondering what your closet has been missing, the answer is probably skirts - it's time to see what you've been missing!
Now Trending: ROXY Skirts for Women
When you're wondering what to wear, you can never go wrong with choosing a skirt. It doesn't matter what season it is, or what the dress code may be - skirts are appropriate for all occasions. At ROXY, we enjoy keeping you clothed in styles that cater to your active, adventurous lifestyle. Our skirts for women come in a selection of styles so that each day you can choose to wear the style that fits your agenda of activities. ROXY women's skirts come in a variety of lengths ranging from mini skirts to midi skirts to long skirts. Long skirts for women are great alternatives to pants even in the cold weather months and can keep your style elevated while providing optimal comfort. Whatever type of skirt you're looking for, ROXY has great options for you to choose from that will add a lot of value to your current closet.
What is Your Skirt Style?
There are so many different types of skirts to choose from! If you're looking to add some variety to your wardrobe, there is no shortage of options when it comes to ROXY's collection of skirts for women. Our skirts will keep you freshly dressed for any occasion. Need something to wear to work? A pencil skirt is always a great way to keep yourself looking formal enough for a full day at the office. Headed out for dinner with friends tonight? Put together a great night-on-the-town outfit by starting with a flattering skater skirt, a trendy leather skirt, a fancy sequin skirt, or a playful pleated skirt. If you want to add some volume to your outfit, a tulle skirt can be either casual or dressy depending on what you style it with, and is always a fun way to switch up your normal outfit routine. Casual days spent with friends, or going to the beach call for a light maxi skirt or one of our classic denim skirts. Denim skirts for women have been in style for years, and we don't think they're going anywhere anytime soon. So what type of skirt will you choose to wear? ROXY has options for everyday so you never go out of style.
Shopping for Skirts Online Will Buy You More Time to do the Things You Love
Have you made up your mind? Are you ready to buy some new skirts to add to your outfit rotation? ROXY has all of the skirts for women you could ever hope to choose from. Our selection of styles, colors, and cuts provides a fitting option for each and every occasion. Want to get your skirt shopping done quickly and easily? Our online shopping experience is the best way to get the styles you want with just a few clicks of a button. If you have questions, our free customer service help line is available to provide you with the information you need to confidently purchase your favorite skirts.
Read more
Read less
Contact
1-800-435-9917

Specialists are available:
Monday-Friday from 6AM - 6PM PST
Excluding Saturday, Sunday and US Holidays.
FAQ
Get immediate answers to our most frequently asked questions.