Product Info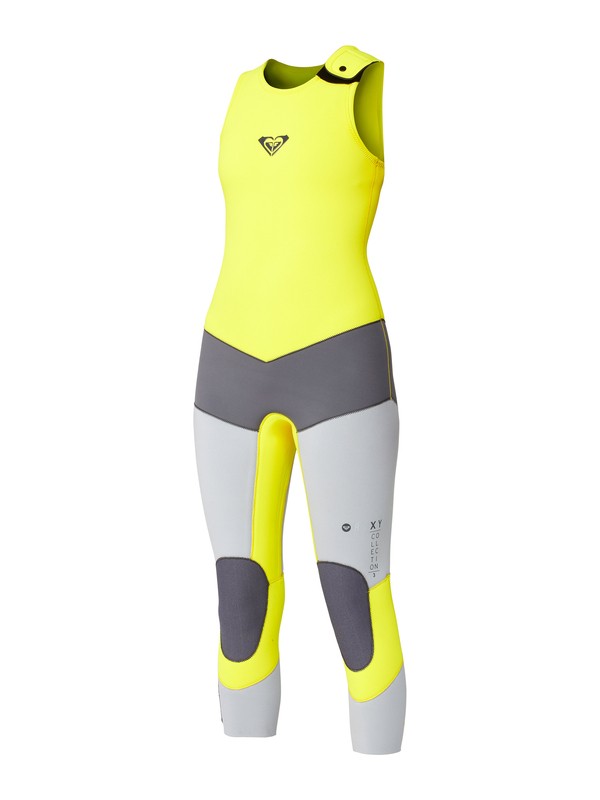 XY 3mm LongJohn
ARJW700001
3MM FN Lite Neoprene GBS (Glued and Blind Stitched) Shoulder strap with velcro and snap closure 3/4 Leg cut
Description
XY 3mm LongJohn
ARJW700001
Specifications
Size Chart
Women's Wetsuits
| | | | | | | | |
| --- | --- | --- | --- | --- | --- | --- | --- |
| Size | HEIGHT | WEIGHT | CHEST | WAIST | HIPS | NECK | INSEAM |
| 2 | 5'3" - 5'5" | 100-120 | 30.5" - 32.5" | 32" - 34" | 34" - 36" | 11" | 27" - 28" |
| 4 | 5'4" - 5'6" | 105-125 | 31.5" - 33.5" | 24" - 26" | 34" - 36" | 11.5" | 27.5" - 28.5" |
| 6 | 5'5" - 5'7" | 110-130 | 32.5" - 34.5" | 25"- 27" | 35" - 37" | 12" | 28" - 29" |
| 6T | 5'6" - 5'8" | 115-135 | 32.5" - 34.5" | 25"- 27" | 35" - 37" | 12" | 28.5" - 29.5" |
| 8 | 5'6" - 5'8" | 120-140 | 34" - 36" | 26.5" - 28.5" | 36.5" - 38.5" | 12.5" | 28.5" - 29.5" |
| 8T | 5'7" - 5'9" | 125-145 | 34" - 36" | 26.5" - 28.5" | 36.5" - 38.5" | 12.5" | 29" - 30" |
| 10 | 5'7" - 5'9" | 130-150 | 35.5" - 37.5 | 28" - 30" | 38" - 40" | 13" | 29" - 30" |
| 10T | 5'8" - 5'10" | 135-155 | 35.5" - 37.5 | 28" - 30" | 38" - 40" | 13" | 29.5" - 30.5" |
| 12 | 5'8" - 5'10" | 140-160 | 37" - 39" | 29.5" - 31.5" | 39.5" - 41.5" | 13.5" | 29.5" - 30.5" |
| 12T | 5'9" - 5'11" | 150-170 | 37" - 39" | 29.5" - 31.5" | 39.5" - 41.5" | 13.5" | 30" -31" |
| 14 | 5'8" - 5'10" | 160-180 | 38.5" - 40.5" | 31" - 33" | 41" - 43" | 14" | 29.5" - 30.5" |
| 16 | 5'9" - 5'11" | 160-180 | 40" -42" | 32" - 34" | 42" - 44" | 14.5" | 29.5" - 30.5" |
Shipping & Returns
Shipping
Enjoy Free Shipping on all orders to the US and Canada!
Click here for our entire shipping policy and rates
Returns
Click here for our entire return policy
Share This Product
Add a Review
Fits like a second skin
Flattering
Highly Visable
Stretchy Material
Open water swim
Paddleboarding
Spring Surfing
I was looking for an open water wet suit for recreation swimming vs competition. Most swimming wetsuits are very high neck and uncomfortable. I asked Roxy about sizing and was skeptical with their recommendation. They were spot on. It fits like a glove and I don't feel like I can't breath. I also don't have excess neoprene around the waist which I usually do since I am short waisted. I bought the jacket 1 size up for paddleboarding but had to return for one more size bigger since I have a wide back.
Comment on this review